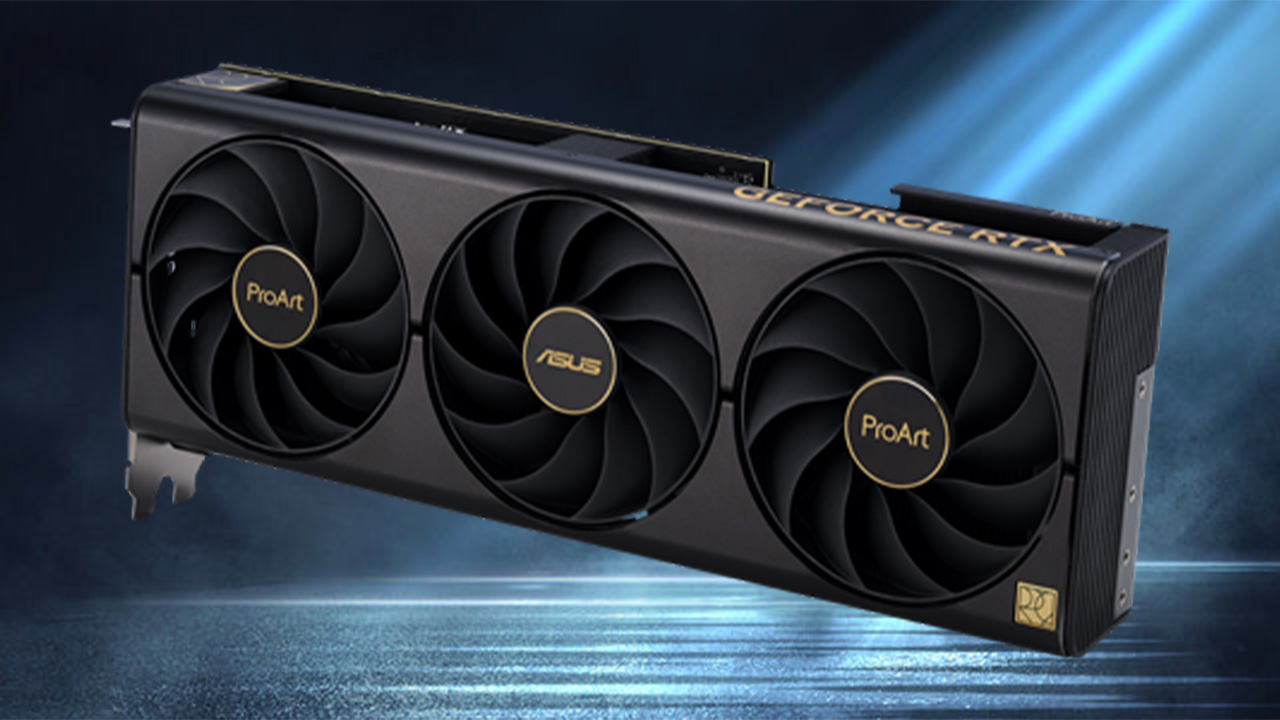 Asus has announced the ProArt GeForce RTX 4080 and 4070 Ti graphics cards. Tuned to run silently, designed for professional work, and thinned to fit a wide range of chassis, these graphics cards were designed from the ground up to meet the needs of content creators.
Space-saving designs
Creative professionals often have more equipment in their workspace than gamers. On a desk with multiple displays, control surfaces, and external drives, an extra-large enclosure can be a luxury not everyone can afford.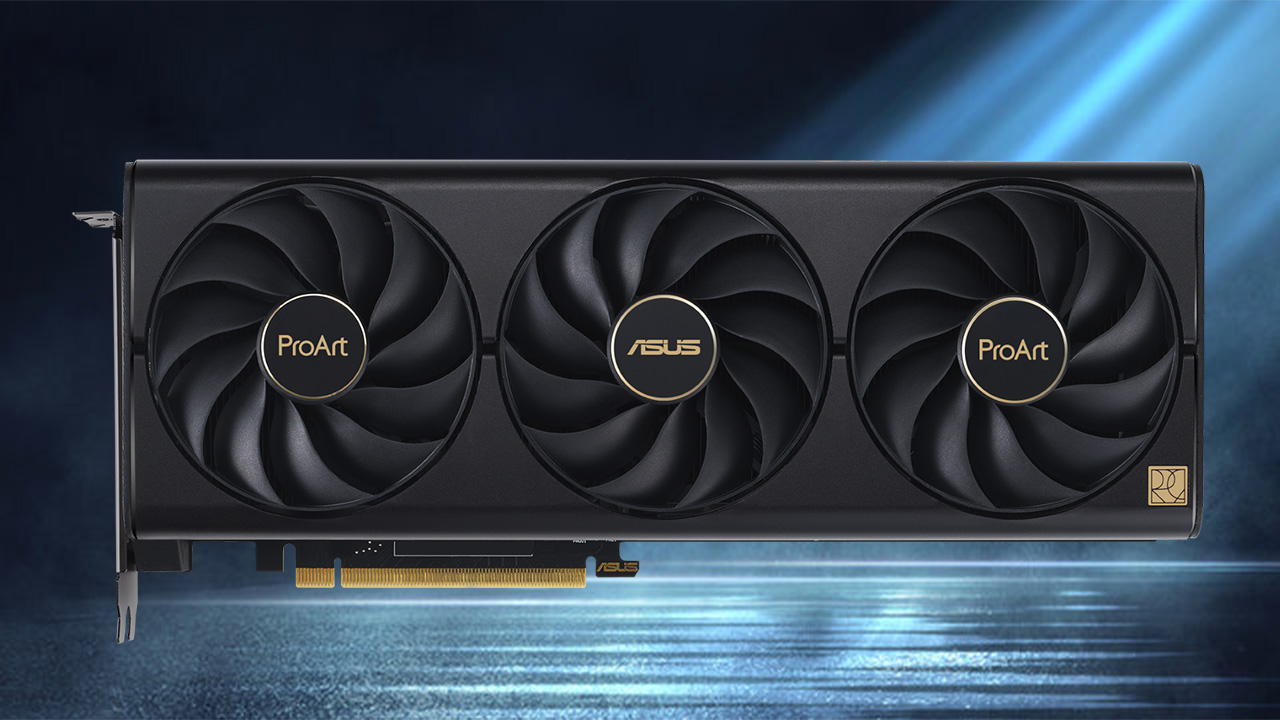 That's why Asus designed the ProArt GeForce RTX 4080 and 4070 Ti models to be slim-profile. At just 300mm in length, these cards are currently the shortest RTX 40 series models on the market. Designed to fit easily in many different computer cases, these graphics cards are short enough to even fit most popular mini-ITX cases.
The thickness of the cooling solution in graphics cards is also a very important factor. While gamers usually only use one of the PCIe x16 slots, content creators may want to take advantage of other slots as well. The 2.5-slot design of the ProArt GeForce RTX 4080 and 4070 Ti models is less of a hindrance to other components content creators may need to use.
Despite their compact size, ProArt GeForce RTX 4080 and 4070 graphics cards offer effective cooling and acoustic performance. Larger models in the ROG Strix and TUF Gaming series feature much larger heatsinks suitable for environments where space is not an issue, while the thin ProArt models use an optimized fan profile to achieve the best balance of temperature and noise level.
ProArt GeForce RTX 4080 runs silently under load. Thanks to the 0 dB technology, the fans stop completely when under light load. This card delivers excellent results thanks to its robust cooling solution. Three Axis Technology provides intense airflow without making too much noise. Large ventilation openings on the sides of the front cover dissipate heat. The large opening in the solid backplate allows the heat to be transmitted naturally to the airflow in the case.
No distractions
Gamers may like to visually enhance their systems with RGB LEDs, but some creative professionals try to avoid anything that could distract their workstations and affect their workflow. ProArt GeForce RTX 4080 and RTX 4070 Ti help users focus with their minimalist design, elegant colors and accent surfaces with no LEDs.
These graphics cards create a professional atmosphere in customer-facing situations and blend perfectly with motherboards, displays and peripherals from the ProArt series.
Built to last
ASUS designed the ProArt GeForce RTX 4080 and 4070 Ti to last, with every component in them. Double bearing fans can run smoothly for a very long time. Both boards are produced with Auto-Extreme Technology, an automated manufacturing process that sets new standards in the industry and ensures that all soldering is done in one go.
This process reduces thermal stress on components and avoids the use of strong cleaning chemicals. The result is a more reliable product that has less impact on nature, reduces power consumption in production.
ASUS has also solidified these graphics cards with a stainless steel slot. The protective backplate and the included ProArt graphics card stabilizer also keep the card flat and unbending for a long time.
Easy control with GPU Tweak III
ProArt GeForce RTX 4080 and RTX 4070 Ti manage to offer a perfect balance of acoustic, cooling and graphics performance. However, most tech enthusiasts will want to fine-tune their graphics cards to their preferences. That's why ASUS has released the easy-to-use GPU Tweak III app. Developed with feedback from the computing community over many years, this tool makes it easy to overclock a graphics card, edit fan curves, and keep track of important hardware data.
Creative professionals can streamline their workflows by leveraging Profile Connect in GPU Tweak III. This feature allows you to make certain settings for each application. When the application is opened, those settings are automatically activated. For example, with this versatile tool, one can set a set of settings for the silent operation of the system, and then another set of settings that unleashes the full power of the graphics card when the creative applications that force the system are opened.
Three-month subscription to Adobe Creative Cloud
Adobe products are at the core of creative work in many industries. ASUS collaborates with Adobe to support workflows with its renowned Creative Cloud suite of apps and services. Buyers of the ProArt GeForce RTX 4080 or 4070 Ti in certain regions also receive a free three-month subscription to Adobe Creative Cloud. With this subscription, users can access more than 20 apps, including Photoshop, Premiere Pro, and After Effects, plus 100GB of cloud storage. It is very easy to use this right. Users simply apply for a Creative Cloud subscription with their new or existing account. All the details of the program are here.
With their elegant and simple design, the ProArt GeForce RTX 4080 and ProArt GeForce RTX 4070 Ti, which fits in many different cases and allows you to do daily work silently, offer next-generation performance with a structure developed by giving priority to the needs of today's creative professionals.
Technicial Specifications
| | |
| --- | --- |
| ASUS ProArt GeForce RTX 4080 OC Edition | ASUS ProArt GeForce RTX 4080 |
| NVIDIA GeForce RTX 4080 CUDA cores: 9728 Overclocking mode increased clock speed: 2625 MHz Default mode increased clock speed: 2595 MHz 16 GB GDDR6X PCIe Interface: 4.0 1 x Onboard HDMI 2.1 3 x Onboard DisplayPort 1.4 a | NVIDIA GeForce RTX 4080CUDA cores: 9728 Overclocking mode increased clock speed: 2535 MHz Default mode increased clock speed: 2505 MHz16 GB GDDR6XPCIe Interface: 4.01 x Onboard HDMI 2.13 x Onboard DisplayPort 1.4a |
| | |
| --- | --- |
| ASUS ProArt GeForce RTX 4070 Ti OC Edition | ASUS ProArt GeForce RTX 4070 Ti |
| NVIDIA GeForce RTX 4070 Ti CUDA cores: 7680 Overclocking mode increased clock speed: 2760 MHz Default mode increased clock speed: 2730 MHz 12 GB GDDR6X PCIe Interface: 4.0 1 x Onboard HDMI 2.1 3 x Onboard DisplayPort 1.4a | NVIDIA GeForce RTX 4070 TiCUDA cores: 7680 Overclocking mode increased clock speed: 2640 MHz Default mode increased clock speed: 2610 MHz12 GB GDDR6XPCIe Interface: 4.01 x Embedded HDM 2.13 x Embedded DisplayPort 1.4a |